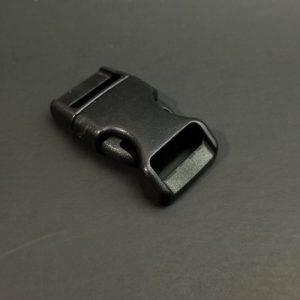 Plastic Side Release Buckle
Standard Bracelets would have a 5/8 inch Buckle (1 1/2 "Long by 3/4″ Wide)
Light Bracelets would have a Smaller 3/8 inch Buckle . (1″ long by 1/2" Wide)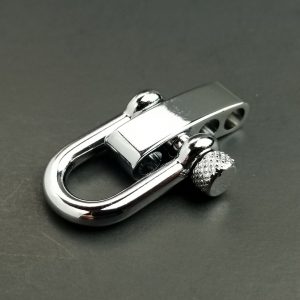 Adujustable Stainless Steel Shackle
Shackles are a great way to add a little more flair to your paracord bracelet. These shackles come with an adjuster bar. The adjuster bar allows you to make the bracelet up to 1″ smaller or larger.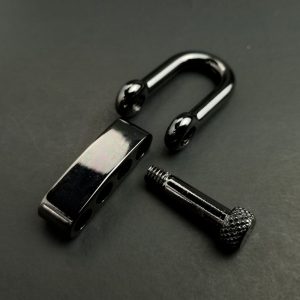 Adjustable Gun Metal Shackle